(sports)2
Radical Empathy:
A Continuous Score, Act 12: The Pentathlon
(2021)
INTRODUCING…... Public*….Display*…..of Actions*!!!
They are the unchallenged challengers in this first ever attempted post-post modern pentathlon. As unexpected as it sounds this is a mashup between a sporting event and concept album. Yes fans, hold onto your seats….this is going to be quite a ride.
This 5 part strenuous event combines the physical, vocal, mental and emotional skills that are needed by the most vigilent of institutional warriors, the fiercest friends and allies, the expectionally flamboyant fighters and the eternally insistent non norm/white/het/cis others.
Competing alongside P*D*A* will be:
THE WHITE MOOSE
...coming from the deep forests of Värmland. Weighing in at an all time high. Adored by human animals but an easy catch by wolves. They're new to the scene but what they lack in self esteem they make up for with flare. Folks get ready for those moves!
Our next competitor is
THE CRAB
. Hated for the large numbers invading Sweden's waters but also loved for it's delicious flavors and textures. They may look a little grumpy but that is all focus people….they are pissed off and reaaaaaady to ruummmmmmble!!
Hoot my toot!!! Here comes
THE OWL
. The wise old patriarch. A nordic favorite. Their normative strategies makes them an easy read on the court but they have the experience and confidence. Knowing it all and not looking back. Woop, woop!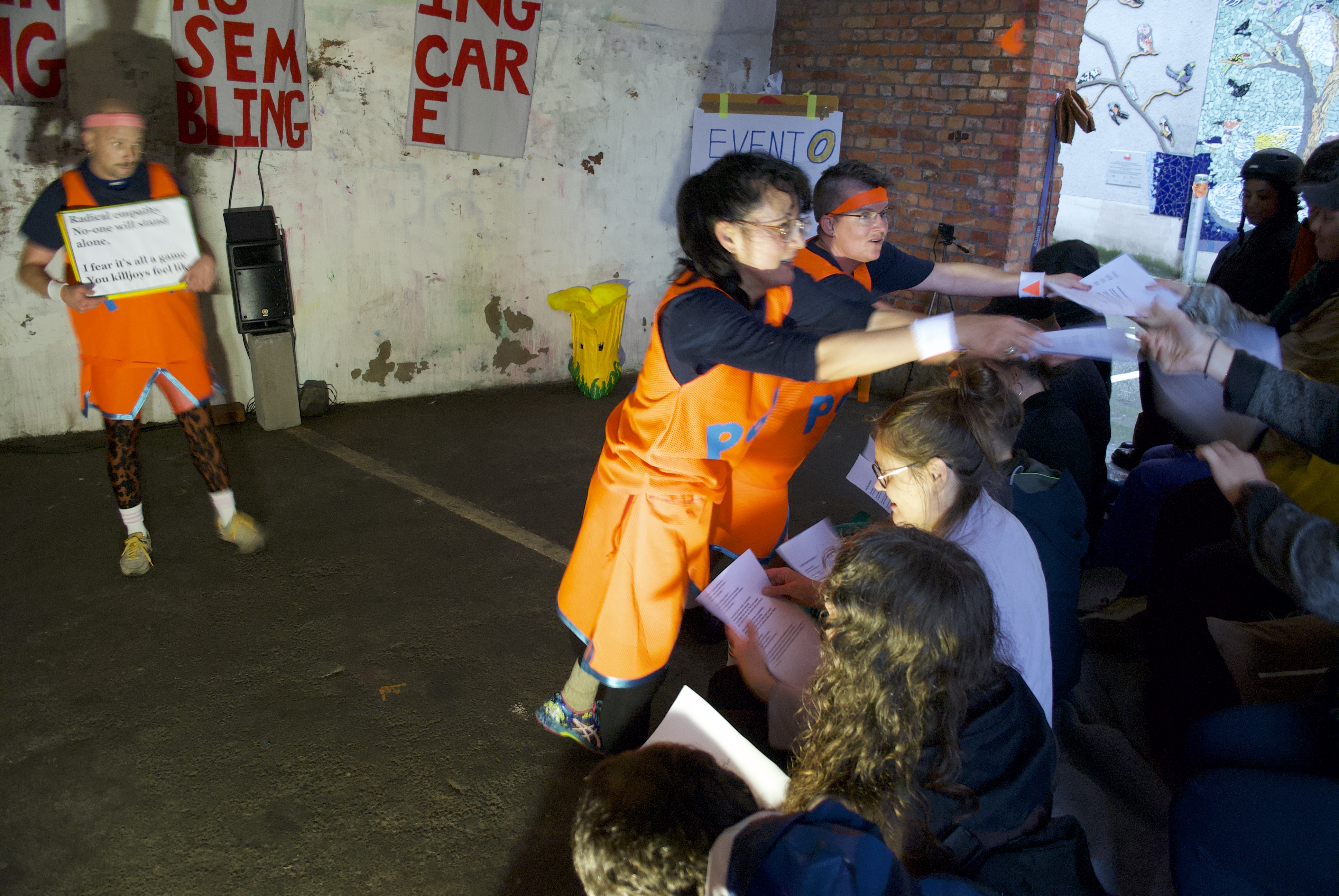 Public* Display* of Actions*
---